---
---
The K2 Annex 108 a great ski if you are looking for a ski that can power through nasty snow conditions.
The 108mm waist and metal laminate will blow through any chunder that you can come across in any mountain range. The powder tip and the taper in the tip and tail make this ski roll effortlessly into and out of turns.
The Annex 108 is a great ski for the guy who is looking for an inbounds ski to haul ass down the occasional groomer, but spend most of your time seeking out the fresh snow days after a storm.
When the sun has cooked up a chute for a little too long and you have no other way down, the Annex 108 is the ski you want on your feet.
Dimensions: Tip 139mm, Waist 108mm, Tail 127mm
BINDINGS:
Marker F10
Size Large only: for boot length 

305 - 365mm.

Focusing on producing the right binding for the end use that each skier needs has always been the Marker way. The Marker Tour F10 Large Alpine Touring Ski Bindings are Marker s lightest all-day touring set-up, but still offer great skiing performance.
TOE
Triple Pivot Light Toe
–
This compact design features a horizontally oriented spring. The Triple Pivot Light toe offers a unique combination of lightweight and solid power transmission. Teflon® shoes reduce wear and further improve power transmission.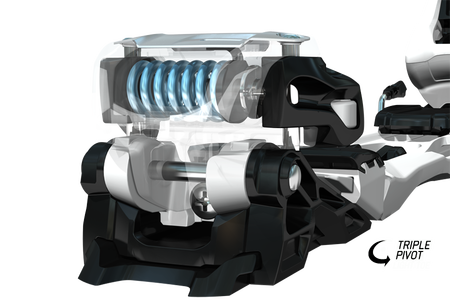 Pivot Plate
–
A hollow stainless steel pivot point with a bushing provides higher stability without adding weight. Additional Teflon® coating on the bottom reduces snow adhesion.
Gliding AFD
–
Height adjustable, allows a precise release unhindered by dirt, snow and ice buildup. A rubber sleeve around the AFD screw keeps snow and ice from sticking. An additional Teflon® coating underneath further reduces ice adhesion.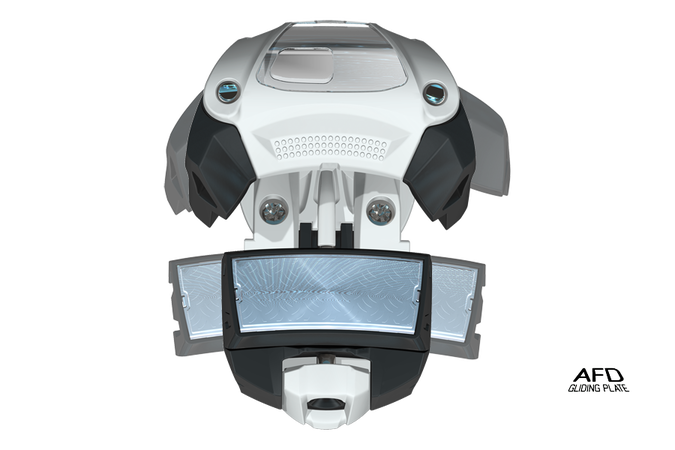 HEEL
Hollow Tech
–
Marker's reinforced frame provides impressive stability and yet is very light, thanks to a hollow, gas injected construction.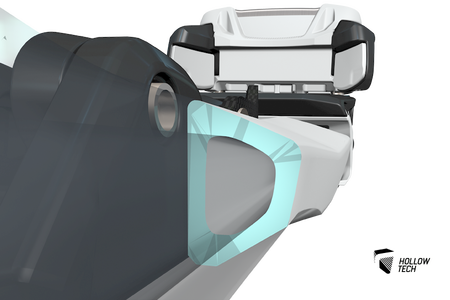 Hollow Linkage Heel
–
The Hollow Linkage Heel features a hollow horizontal axle that saves weight and maximizes power transmission, creating a light weight product with phenomenal power transmission.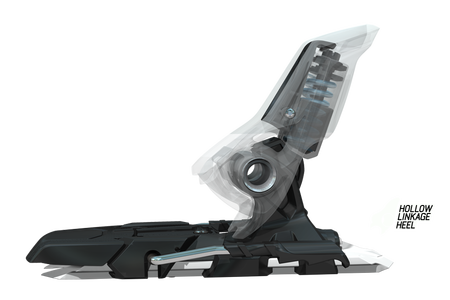 EPS System
–
Dual-screw brake pad
RECOMMENDED USE
Touring
Rider Weight
–
65-230 lbs
Ability Level
–
Intermediate-Advanced
ADDITIONAL FEATURES
Switching the lever to touring mode moves the whole binding 40 mm back, allowing a more comfortable walking position and keeping the ski balanced for kick turns and steep terrain.
Touring Base Plate
–
The wide frame construction is secured at several positions, perfectly distributing the pressure for unparalleled skiing performance.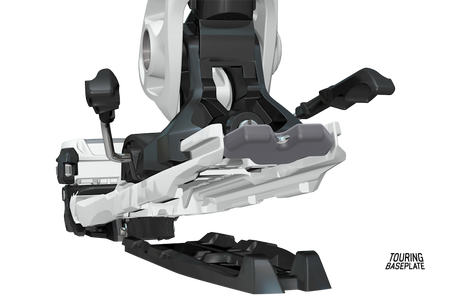 Climbing Aid
–
Offers positions at 7 degrees and 13 degrees that can easily be accessed with the ski pole.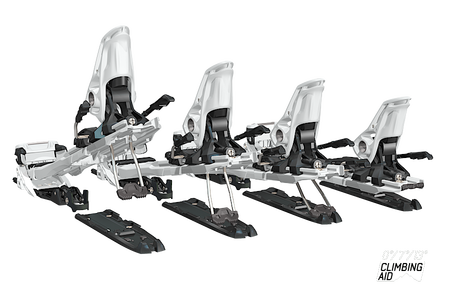 Backcountry Comfort
–
The patented, ergonomically shaped lever under the boot allows comfortable opening and closing. The actuating arm for moving from ski to hike mode is made of Carbon.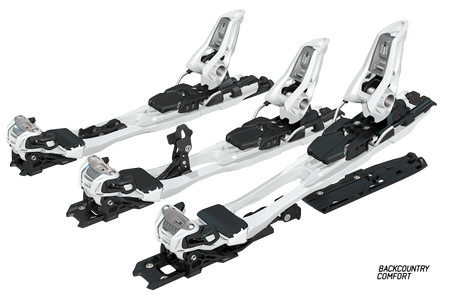 COMPATIBILITY
Accommodates alpine and AT boots
We recommend a brake width that is equal to the ski waist width and at most 15mm wider.
Boot Sole Length
–
305-365mm
Type:

Frame

Ability Level:

Intermediate-Advanced

DIN / Release Value Low:

3

DIN / Release Value High:

10

Ski Awards:

Outside Magazine Gear of the Year
---